"Did you mean "Komponist" 

(German male form of 'composer')

? " This is the German Google's question when you first enter the word "Komponistin" (women composer). Now Google is not the measure of all things, but quite a mirror of our perception. And as far as classical music is concerned, only famous men are in focus here: Beethoven, Mozart, and Bach are names that everyone knows.
For women composers, things look different.
Perhaps only Clara Schumann is a name known by some older people. This mainly because in 2019 her 200th Birthday is committed and her picture was mapped on the former 100 Deutsche Mark bill. But is her music known? How many people could whistle a melody from her right away?
When Leipzig pianist Kyra Steckeweh realized that her repertoire almost exclusively consisted of music composed by men, she began searching for pieces written by female composers. Her research in archives, libraries, and publishing houses brought to light a variety of remarkable piano pieces that have been buried in history and rarely performed. With her selection, she has brought to our attention and delight four very different composers, all of whom left a diverse body of work.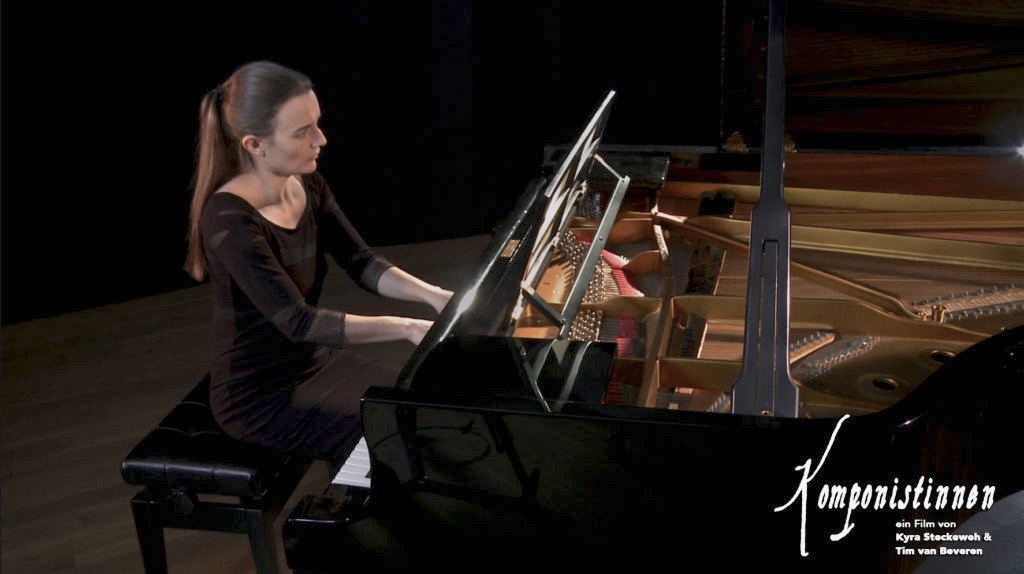 Besides examining the music, Steckeweh as a pianist and historian seeks to look "behind the notes". How did these women live? What barriers did they have to overcome? How did they manage to cope with the obstacles of their time? The film "Women Composers "highlights the historical and personal circumstances under which these four remarkable women created their works in the 19th and early 20th centuries. Together with Berlin filmmaker Tim van Beveren, the pianist commences a quest for information, which leads them to France, Italy, Poland, and Germany. These are the places where Mel Bonis, Lili Boulanger, Fanny Hensel and Emilie Mayer did live and work.
The film team manages to elicit noteworthy aspects of the composers' lives and works during their expert interviews. They discuss the preservation of the legacy of the composers and why their music is performed so rarely.  At the piano she skillfully revives the music, making the viewer feel almost personally acquainted with these remarkable composers.      The film has a running time of 95 minutes with 5.1 Dolby stereo surround sound and has a German rating without age restriction. In addition to the original German version, there is an English-narrated as well as a French subtitled version. From January 2021 the film is distributed by the FILM MOVEMENT for licensing in the USA and Canada.  OUR CROWDFUNDING AT STARTNEXT DID SUPPORT THE FINANCING OF THE FILM BY CONTRIBUTING 10.000 EURO. WE WISH TO EXPRESS OUR GRATITUDE TO ALL OUR SUPPORTERS. 
AWARDS: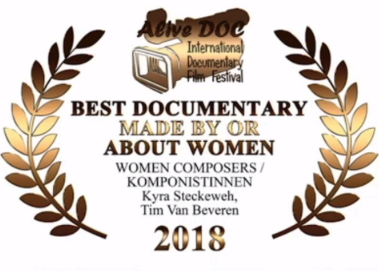 On September 23rd, 2018 the film was awarded at the Alive International Documentary Film Festival in Los Angeles as best documentary made by or about women.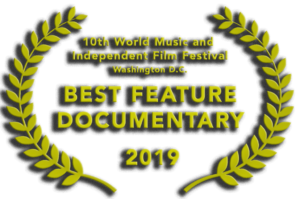 On January 12th, 2019 the film was awarded at the10thWorld Music and Independent Film Festival in Washington D.C. USA as the best feature documentary in the competition.